Managed PBX & Modern Business Telephone Systems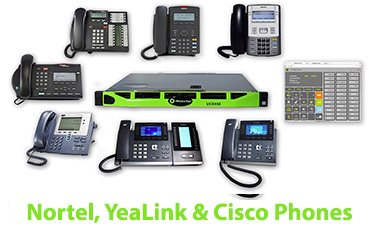 Managed PBX &
Manage Services
Not every business wants to own telecommunications hardware. Those that don't want to know all the technical mumbo-jumbo or the latest acronym in call processing. Additionally the would like to retire the frustration of managing carriers, managing hardware upgrades and replacements to focus on your business.

If that is you, we definitely have the right solution for you. We step up so that you no longer will have to setup and train new users, handle issues with carriers or concern yourself with the newest upgrade. We'll train your new users, manage services from carriers and be the help desk that you always had wanted and unlike the computer MSP's, we only work on the hardware we installed.

We also will deliver service to site as needed replace any broken or malfuctioning hardware, run wires and be the communications consult you wanted but was expensive to afford. It's all included so that you can focus on your business.

Switching to a Managed PBX is simple, affordable and can make all the difference in keeping your business moving forward.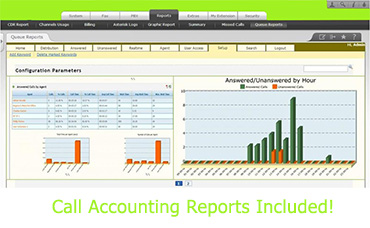 All The Call Data
All The Time
Knowing who places calls, how they were handled and call duration is only a part of the call data that is available in the managed PBX. In today's data driven world a modern business phone system can and needs to contribute dollars back into the budget. Simple access to the call data allows you or managers to determine where the activity really happens in the business, who is handling the majority of calls and if a customer has a complaint, who handled the call. Call recording is also included if a business whats to have the calls for training purposes.

With the mobility of users, calls are often transfered outside of the immediate system. But because it transfered through the system you also have a record of the call.

Every phone call creates a path of intelligence for your business. That pathway leads you to informed choices that can drive or change the direction of your business. One thing for sure is that the data will keep you armed with the information to make the choice.

Every business needs valuable insight into the call handling. This information equips managers when it will be necessary to change staffing levels. It also provides needed information which allows you to review marketing calling trends.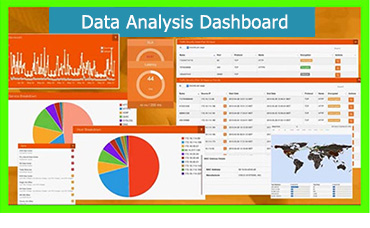 Network Dashboards
& Indepth Knowledge
When we install a managed PBX we also place an active monitor that looks at and analyzes the network structure. Should the platform start to experience an issue we are notified of the issue. Then we immediately start the process of resolution even before you recognize there is an issue. There are some additional features & services that could added. All services and features are included. Even after initial setup, if you want changes, they are included too! No more service fees for programming changes.

If you are still calling in for voice mail messages, you need to consider change. Voice mail messages are sent to your email and can even be sent transcribed with a wav file attachment. Important calls are no longer left leaving voice mail messages that aren't responded to because they aren't noticed.

You simply can not be at your desk all the time and new system features allow you to take that call anywhere and everywhere. Find-Me Follow-Me features enable the call to ring both your desk telephone and your cellphone. Once answered, you could transfer them back into the phone system as needed.


Interested in replacing your existing telephone system?
Good news. We sell phone systems too. You can still keep your current telephones saving you lots of money, add new Cisco or Yealink voip telephones or even combine multiple locations through the cloud. The new platform keeps the features you have grown to love and adds added features of mobility and twinning. So you can get the modern features you want, keep your investment giving you a return and move your business forward.

The cost is less than you might think.
Let's talk. 770.529.5678
The right phone system, the right vendor
Your business communications are the heart beat of your business.
Because your business communications are so important, you would not want to have a part-time provider that only knows you have an issue when you call them would you?
Since 1988 we have installed, serviced and provided business telephone systems in and around the heart of Georgia. From Lawrenceville, to Stockbridge, Stone Mountain to Marietta or Alpharetta and Atlanta too, Nortel Atlanta has remained vigilant providing services in around businesses just like yours.
Want to be out of the phone system repair business?
We have good news for you, we do that. So if you don't want another repair bill for any phone related issue again, we can take that responsibility on.
With our Managed PBX Services we'll provide the system, program it as directed and have the staff that specializes in the products we provide. No more paying the IT staff to learn voip business phones at your expense. At Nortel Atlanta, we are more than just talk.
Users contact us, not the IT support staff.
You need and you want to focus on your business needs. Not the phone system and training needs of phone users. That is why our managed PBX includes the needed training and support for the employees.

When you hire new employees, we set them up and train them how to use the system. When an employee has the tools to work, they are more efficient and productive. Which in turn allows you to focus on your business.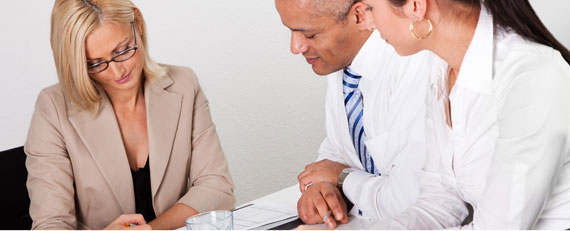 A better communications solution
A one-stop local solutions company, that is us. Having more than 25 years experience in the sales, maintenance and service of small to large business communications solutions we can say that we have the expertise to face any type of complicated telecom challenge. If you are a company looking for a new business telephone system, we can provide the products and competitive pricing you are looking for in Nortel products and accessories. We have extensive knowledge of all other telephone systems as well and available today. Give us a call today for a quote on the products and services that you are looking for.